This page was last updated on: January 2, 2013
THE CHAPEL OF LORETTO AT SANTA FE,  NEW MEXICO.

IT WAS CONSTRUCTED IN 1878. 

WHEN THE SISTERS OF LORETTO WENT TO PAY THE CARPENTER, HE WAS GONE.    THE STRANGER DISAPPEARED WHEN

THE STAIRCASE WAS FINISHED. 

HE WAS NOT SEEN AGAIN.  

THE MYSTERIOUS STAIRCASE  PERPLEXES EXPERTS TO THIS DAY. 

ONLY WOODEN PEGS WERE USED.  THERE ARE TWO 360 DEGREE TURNS.   QUESTIONS SURROUND THE NUMBER OF STAIR RISERS (33) COMPARED TO THE HEIGHT OF THE  ORNATE CHOIR LOFT. 

THE TYPES  OF  WOOD AND  MATERIALS

USED TO CONSTRUCT THE MIRACULOUS MASTERPIECE ARE NOT FOUND IN

NEW MEXICO. 

THERE WAS NO BANISTER. 

THE EXISTING CURVED RAILING

WAS ADDED MANY YEARS LATER.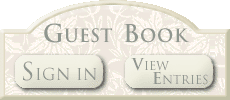 THE CARPENTER'S MYSTERIOUS STAIRCASE

The staircase was built  by a stranger who arrived at the Chapel Of Loretto, riding a donkey.  He carried a carpenter's toolbox.

Inside  the man's toolbox was only one hammer,  a saw and T-square.  It took

him eight months  to complete the very

sturdy spiral staircase using no nails,

no dowels and no center support. 

He had completed the staircase in a very small space, making two complete 360 turns with perfection.  He fashioned

the curves, using pegs to hold the

33 steps together. Symbolic that

Christ lived on earth 33 years.